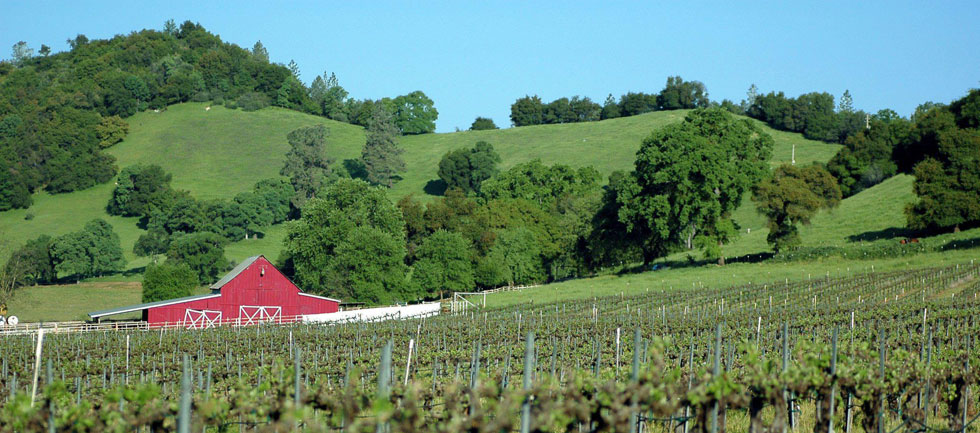 The Vineyard boasts 65 planted acres including 8.5 acres to Sauvignon Blanc, 8 to Chardonnay, 2 to Semillon, 12 to Cabernet Sauvignon, 8 to Merlot, 11 to Zinfandel, 5.5 to Syrah, 2.5 to Brunello Sangiovese and 4 acres of Portuguese varietals.
The Esmeralda Valley's warm days, cool evenings and variable soils (including clay, sandy loam, and shallow rock strata) are ideal for growing premium selections.
In addition to growing grapes at Chatom, the land is also used to graze cattle on the 750 acres that make up the entire ranch. There is a private reservoir on the property, as well.